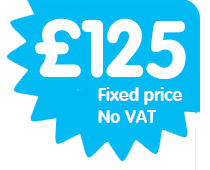 Gas Appliances unchecked? Call us Today for your Landlord's Gas Safety Certificate (CP12)
This package Includes a Full Boiler Service.
Fixed Price Gas Certificate with Boiler Service for £125 Inc vat.
What Does a Gas Safety 
Certificate & Boiler Service Include.
Check Appliances for Gas Tightness.

Pump up the Expansion Vessel on the Boiler

Check Burner Pressure / Gas Rate against Manufacturers Data Badge.

Check for Satisfactory Ventilation of all Gas Appliances. 

Flue Flow Test to Ensure Safe Removal of Products of Combustion.

 

Check Satisfactory Operation of all Flame Failure Devices.

 

Check Flame Picture of Gas Hob / Gas Cooker.

Checking Gas Boiler for Satisfactory (CO) Carbon Monoxide Reading. 

 
Carry out a Full Boiler Service.